Former TV chef Juan-Carlos Cruz Arrested In murder-for-hire plot, Released on bail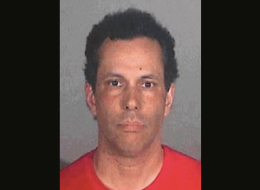 California police yesterday said that the former host of Food Network's "Calorie Commando" Juan-Carlos Cruz is accused of plotting to hire homeless people to carry out a murder.
However, the Santa Monica Police Department refused to divulge details about the target sought by Cruz or the alleged murder plot.

Police added that the plan failed when the homeless people recruited by the TV host told officers with the Santa Monica Police Department's Homeless Liaison Program about the plan.

"The individuals who were solicited agreed to assist the Santa Monica Police Department in the investigation," a police statement said. "The results of the investigation revealed the murder-for-hire method, where and when the individual was to be killed, and the terms of payment," added the statement.

Authorities said that the investigation began on May 7 and Cruz was taken into custody two days ago. He was later released on a $5 million bail on a charge of solicitation to commit murder.
Juan Carlos Cruz, food network chef , arrested for hiring homeless to murder someone
SANTA MONICA, Calif, California police say the former host of a Food Network show is accused of soliciting homeless people to commit a murder.

Santa Monica police Sgt. Jay Trisler says Juan-Carlos Cruz was arrested Thursday and booked on suspicion of solicitation to commit murder.

Cruz was the host of the Food Network program "Calorie Commando" in 2004 and has spoken about low-calorie cooking at health fairs.

Trisler says officers were contacted on May 7 by homeless individuals who were solicited by Cruz to kill someone. The people who were solicited then agreed to help police in the investigation.

Trisler says the intended victim has been notified.

Cruz is being held on $5 million bail.