Lakers Select Devin Ebanks at No. 43
devin ebanks
With the 43rd pick in the 2010 NBA Draft, the Lakers selected Devin Ebanks, a 6-9, 215-pound sophomore out of West Virgina.
"I'm so happy right now, you don't understand," said Ebanks to L.A. media members over the phone. "The world champions … I get to play with the best player in the world, Kobe Bryant … I don't really have too many words to say, I'm just happy."
Ebanks was named to the All-Big East Third Team as a sophomore after making the Big East All-Rookie and All-Tournament teams as a freshman.
He developed a reputation as a defensive stopper on the wing, and played some of his best basketball in the NCAA Tournament while helping West Virginia to the Final Four. He posted a 12-point, seven-rebound effort against Kentucky in the Elite Eight, a team that had five players selected in the first round.
"We did project (Ebanks) higher in the draft, we thought he'd be drafted much higher," said Lakers General Manager Mitch Kupchak. "We're pleased. He's an athletic small forward, a good defensive player (who) has potential to grow … really good upside."
Kupchak explained that the Lakers wanted to get someone to back up Ron Artest as they're unsure how Luke Walton's back will be heading into the 2010-11 campaign, though neither Ebanks nor No. 58 overall pick Derrick Caracter is guaranteed to make L.A.'s roster.
They'll get their first chance to show what they can do in the Las Vegas Summer League, and if they play respectively well, both will be invited to Lakers training camp in the fall.
Like Lakers forwards Lamar Odom and Ron Artest, Ebanks is originally from Queens, N.Y.; he attended the St. Thomas More School in Oakdale, Conn.
"Lamar Odom, my uncle grew up with him," said Ebanks. "He's from my neighborhood, Ron Artest (too). I live two minutes from Ron Artest and 10 minutes from Lamar. I see those guys all the time. Being able to play with them is a great opportunity."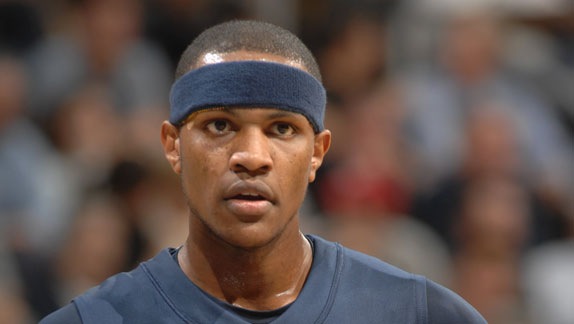 Ebanks, who was named Big East Player of the Week after totaling 22 points, 17 rebounds and seven assists at Seton Hall, explained that he's ready to work.
"I'm willing to learn," he said. "They just won the NBA championship, so I have a whole bunch of stuff to learn about the NBA and what better team than the Lakers?"
He was asked about what he might offer to the team from a defensive standpoint.
"Toughness, my length," Ebanks responded. "I don't have a problem guarding the (other team's) best player. I take defense very seriously and I take it personally."
Kupchak added that Ebanks has a "lively bounce to his step," and is "very active and versatile" on the perimeter. A younger guy at just 20, the Lakers think Ebanks has a chance to grow, which is also the player's hope.
"Just getting better," he said of his expectations. "I'm playing for the best team in the world. I want to go in there and try to learn from the veterans, and hopefully my career can take off from there."